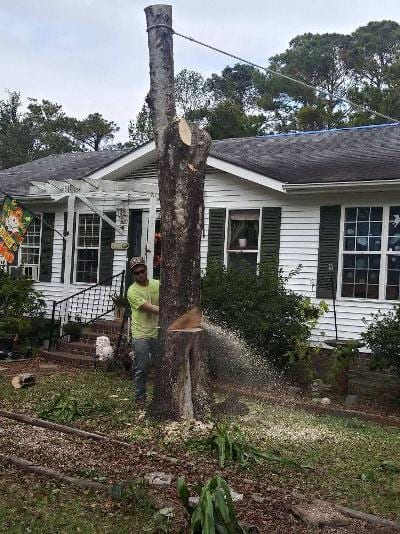 Safe & Affordable Tree Removal Wilmington NC
Looking for Tree Service Removal in the Wilmington and Surrounding Area? Arbor X Tree Service company is one of the leaders in Eastern North Carolina with over 15 years experience and is licensed, bonded and insured. We pride ourselves in taking safety of your property and our crew very seriously, and have a strong safety conscious and low damage/claim track record!
Arbor X Tree Service achieves high safety ratings and many 5 star reviews because we have the right equipment and experienced crews. We can reach heights of 75 ft with buckets and cranes to handle even the biggest tree removal in the Wilmington Area and surrounding area.
As stated above, Arbor X Tree Service utilizes 3 standard techniques to serve the Wilmington NC area with safe affordable tree care. 
The most commonly used method is the traditional rope & saddle technique. Another commonly used method, when applicable is to use an aerial lift to access the tree and make the tree removal process safer & efficient for everyone involved. Crane service is the best method for tree removal when the customer needs a no impact removal process due to the surroundings of the tree. A benefit of using a crane service for tree removal, is we are able to remove the tree more efficiently than traditional tree removal methods. This allows us to provide the service to our customers at a lower cost.
We are polite, courteous and on-time Professional Tree Experts and Arborist who cares about the health of your precious trees. Call Arbor X Tree Service for Affordable rates (910) 617-4207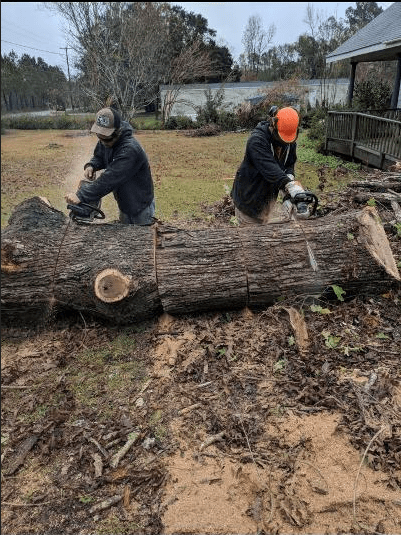 Stump Grinding is Part Of The Job!
Arbor X Tree Service provides Stump Grinding and Removal in Wilmington NC and surrounding areas as part of the job. We have all the right equipment for removing those ugly stumps and root balls quickly and efficiently. We always include this as part of the job and it is important to make sure that the quotes you get include this service.
Arbor X Tree Service has the best rates on Stump Grinding in Wilmington NC. Call Today (910) 617-4207
24-Hour Emergency Storm Services
Arbor X Tree Service in Wilmington NC offers Wilmington NC and surrounding areas 24 hour Storm Services. When disaster happens you can trust Arbor X Tree Service with all your tree service needs. We have worked through multiple hurricanes in Southeastern NC and understand how time sensitive some of the circumstances are. We promise fast reliable service to our customers to get back up and running after a natural disaster occurs.